What happens when experienced women technologists come together to discuss the future of their profession?
Well, this is precisely what occurred when egomonk and Accenture convened female leaders from across networks and organizations in Bangalore to share and learn more about emerging technology trends.
Future Systems
Jayanthi Mohanram, Managing Director of Accenture's Advanced Technology Centers in India kicked the day off by welcoming the attendees and unpacking the concept of "Future Systems". She defined these systems as boundaryless, adaptable and rationally human in their pursuit of reducing the value gap provided by organizations. Ms. Mohanram's core thesis was that innovation needs to be a core part of any organization's DNA and there is an ongoing shift towards client-specific innovations for the next generation.
We embrace individuals. We invest in their future.
This shift requires a culture of inclusion, diversity friendliness and constant skill upgradation. She also championed the need for leaders to emerge and commit to such future systems with the power of data.
97% adopt technologies which make organizations fast and furious.
95% get grounded in cloud computing.
90% recognize data as both an asset and a liability.
94% manage tech investments well across the enterprise.
87% find creative ways to nurture talents.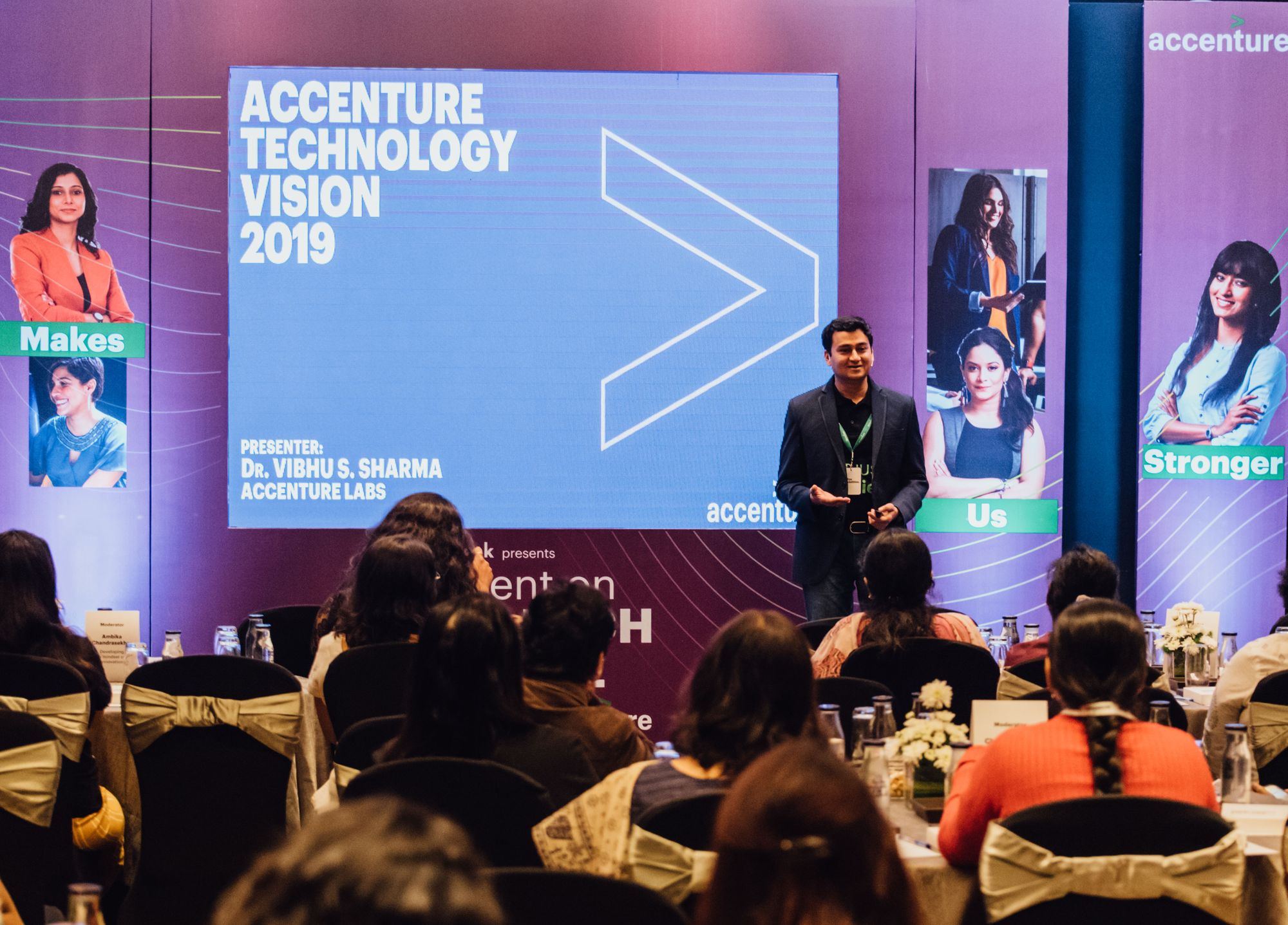 The Post Digital Era is Upon Us
Vibhu Sharma, Senior Principal of Tech Research at Accenture, spoke next and elaborated how digital was no longer a differentiator for any organization. He expanded on the possibilities of disruptive innovation to improve the customer experience and streamline business operations.
Mr. Sharma then outlined 5 key trends for survival in this new era:
DARQ Power: Distributed Ledger, Artificial Intelligence, Extended Reality, and Quantum Constructing make up DARQ and the secret is to leverage at least  1 of these technologies for growth. Volkswagen and LG Display are the best examples of organizations who are effectively using DARQ today.
Get to Know Me: The basic unit of every organization is the individual and this trend focuses on personalization.
Human + Worker: True next generation employees are those who quickly adapt to new technologies, in the now. Unilever and Swisscom are two organizations whose workforces have managed to adopt this mindset.
Secure Us to Secure Me: Enterprises can no longer view themselves as victims and hence must invest in securing themselves to be considered victors. Leading examples of this trend are Strava, the social fitness network, and global payments firms.
My Markets: The consumer has the expectation that their needs must be met at the speed of NOW by capturing opportunities in real-time as and when they emerge. Paper Boat and the Port of Rotterdam have capitalized on this trend in the most impressive fashion.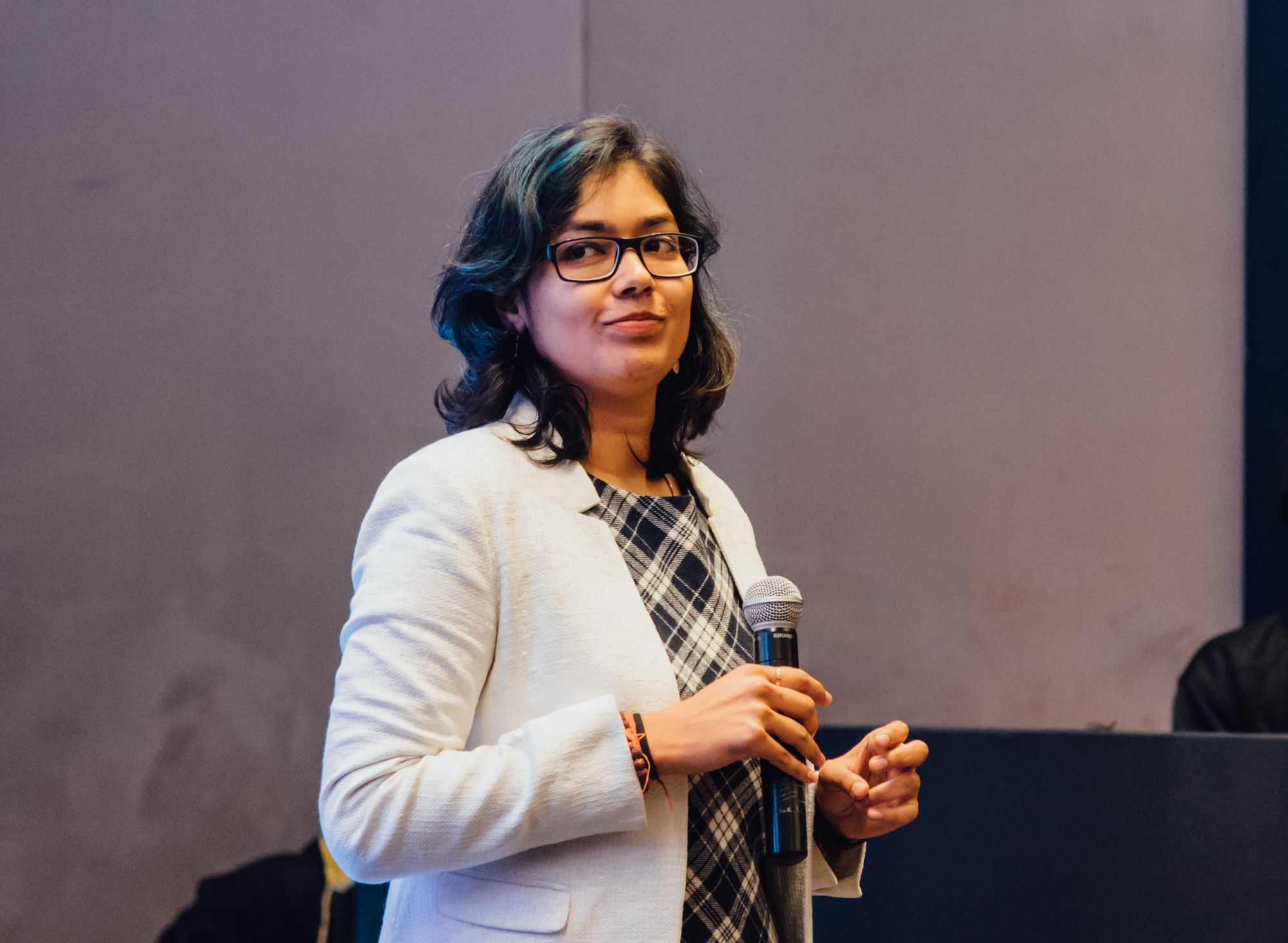 Technology & Innovation: Tools which Empower
Vaishali Neotia, Co-founder and CEO at Merxius, delivered the final keynote of the event and spoke about how technology should be used to solve existing problems, make life easier and build a better world. She is personally delivering on this promise of technology through Merxius and its RED software, an AI-enabled digital literacy platform, which provides a framework for manufacturing companies to prepare for Industry 4.0.
Humans created the gender divide, not technology.
Ms. Neotia also highlighted the need to level the gender gap at work by empowering women in technology through the constant cultivation of self-awareness. She focused on the fact that technology on its own is unbiased and gender plays no role when it comes to good data and great results. Ms. Neotia also celebrated female innovators and industry leaders from the past as well as today to demonstrate the importance of role models for women.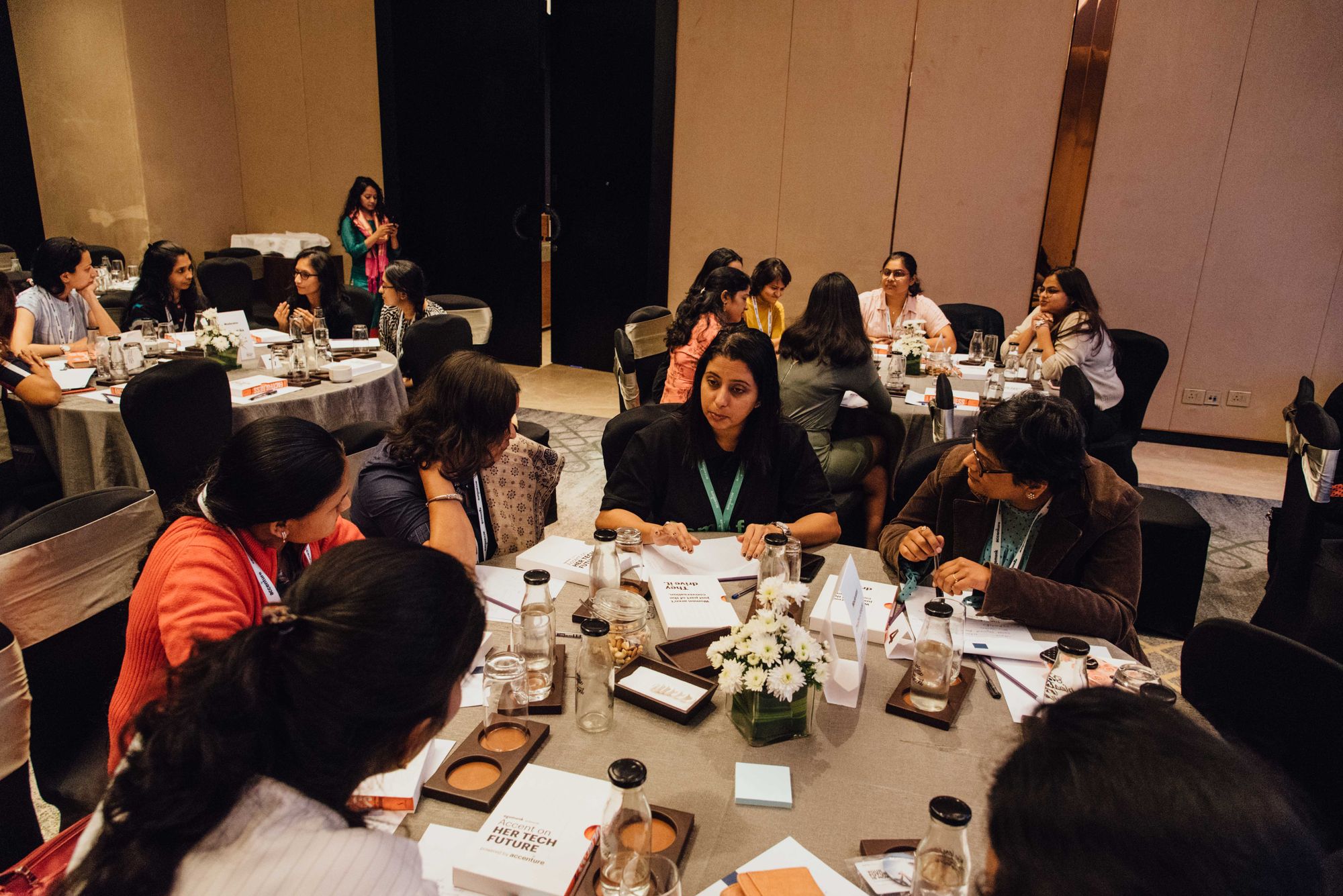 Community Conversations: Leveraging the Wisdom of the Crowd
Accent on Her Tech Future concluded its content piece by asking all attendees to participate and actively contribute to round-table discussions. Some of these topics included 'Diversity as a Tool to Break Barriers', 'Using Technology to Create Work-Life Integration' and 'Future Technology Trends: A World in 2030'.
The conversations were rich in context and nuance from the decades of experience of the audience and provided a grounded conclusion to the event.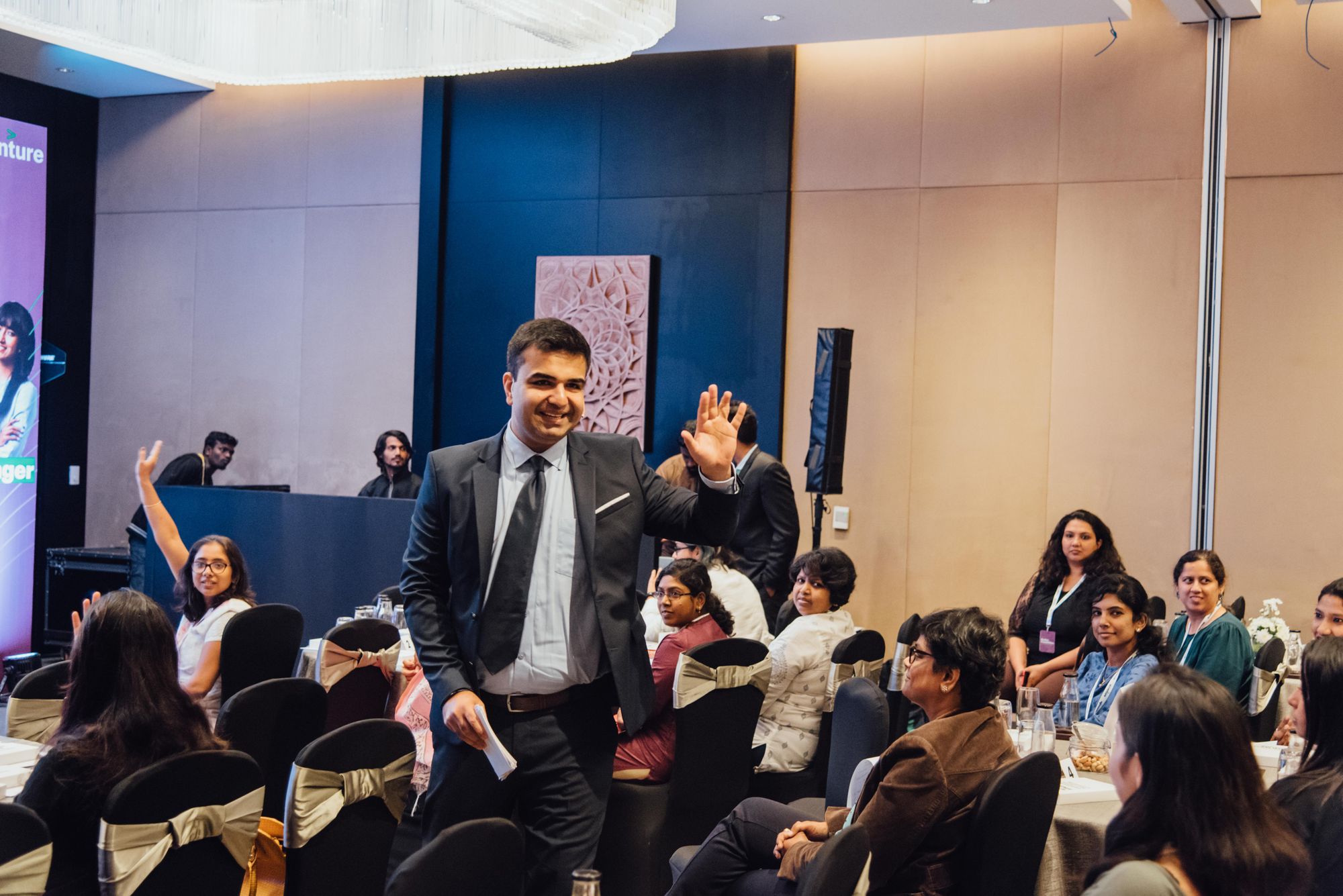 Reactions at Accent on Her Tech Future
The event was a great platform for learning about and understanding the women in tech, enabling conversations to help solve the current problems with tech and innovation.
- Aparna Krishnan
Women are usually under-presented but here, they could freely voice their opinions in an intimate, niche environment.
- Manisha Bhattacharya, Accenture
This event gave us the opportunity to meet our colleagues from other organizations and understand the latest technology and innovations in snippets. We surely need more such platforms.
- Divya K, Micro-focus Business Consultants
Young women talking about their experiences, and egomonk and Accenture organizing an event on such a vast scale, focusing on diversity and technology, is very impressive.
- Bhavana B Rao
---
We at egomonk believe it is our job to build bridges to a better future, life, and planet, and if you want to realize that potential with us then email us today!