Technology is at the heart of human progress and must be used to tackle global problems at scale. It's on us to advance the health, education, and economic opportunity for the communities we live and work in.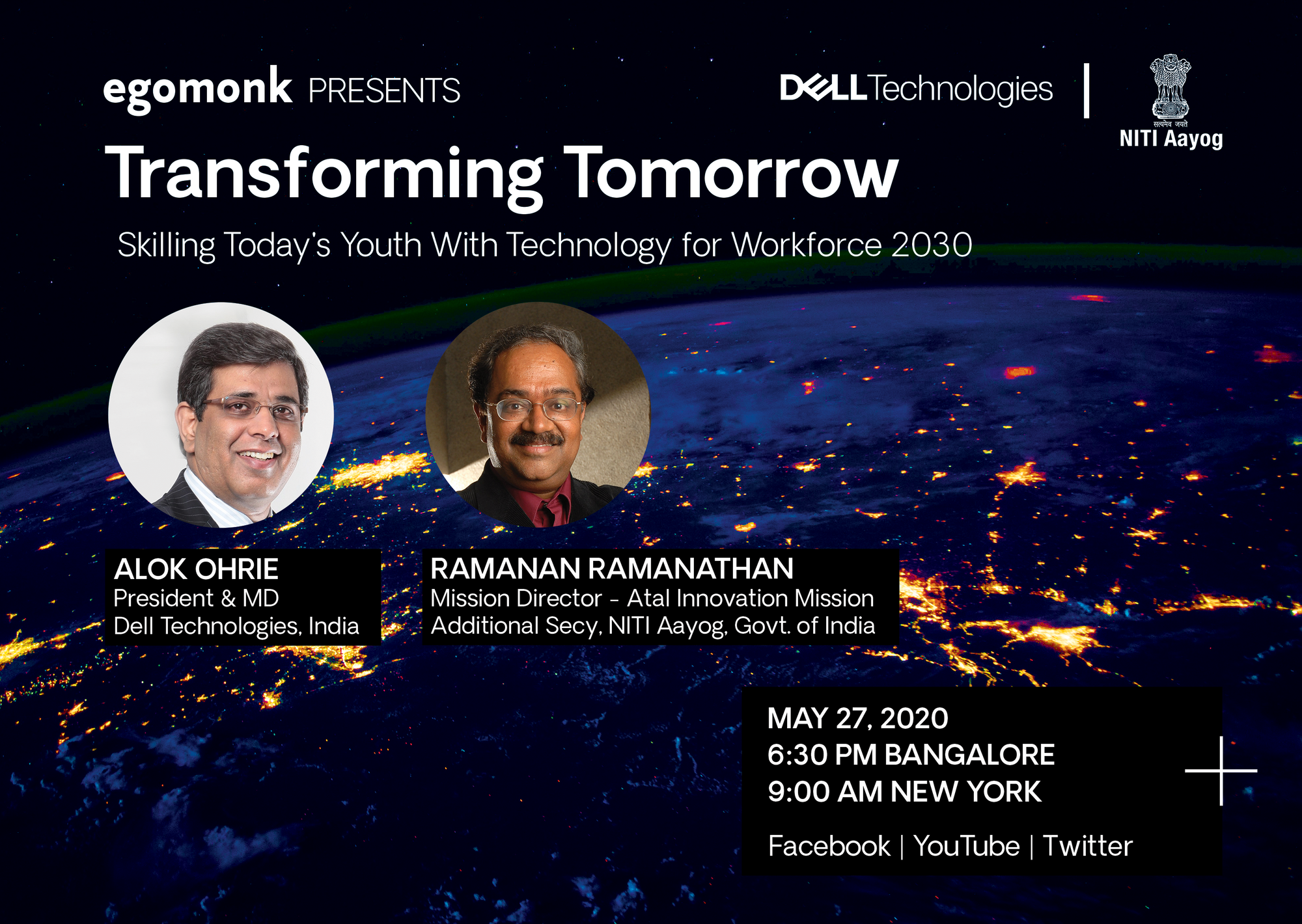 Our Agenda
This conversation will shine a spotlight on:
The state of the educational technology industry in India.
Innovative technologies transforming the way organizations and government are working together.
Key initiatives undertaken by Dell Technologies and NITI Aayog to empower and enable the workforce of the future India.
Our Speakers
Alok Ohrie leads Dell Technologies India and is responsible for Sales, Business Strategy and Development, Operations, Marketing, Manufacturing and Government Engagements. Alok is a visionary with a keen understanding of technology and an accomplished business leader with a proven track record of managing businesses, people, customers and partner relationships. A technology evangelist at heart, what sets him apart is his deep understanding of changing customer needs and a wealth of experience in delivering solutions, across Asia Pacific markets. Alok is a member of several industry bodies, including ASSOCHAM's National Council of Electronics Manufacturing, where he holds the Chairman's role; a member of the Executive Council of NASSCOM and part of the Advisory Board of innovative startups in the space of education. Alok is committed towards shaping a promising future for the youth of India and is a part of Dell's Global Giving Council and actively supports programs that help educate women.
Ramanan Ramanathan is the Mission Director of the Atal Innovation Mission (AIM), NITI Aayog, Government of India. As the Mission Director of AIM, Ramanan has been instrumental in the launch and execution of several nationwide innovation and entrepreneurship initiatives resulting in establishing 10,000+ Atal Tinkering Labs with 5000+ operational and 102 Atal Incubation Centers nationwide. Ramanan is also the Senior Vice President of Tata Consultancy Services (TCS), and prior to this he was the Managing Director and Chief Executive Officer and a member of the Board of Directors of CMC Ltd, a subsidiary of TCS.
Transforming Tomorrow will stream exclusively on our Facebook, YouTube, and Twitter channels. Please register below to be reminded.
---