The third edition of Women at Work is here and we're excited to welcome new members to our community. We're always looking to collaborate, learn and grow so if you have something to share then please send me an email.

This week we're shifting focus from founder to executive with the incredible Katharine Viner, the editor-in-chief of The Guardian. We'll examine what employees are consistently feeling at work in 2020, discuss freelancing vs. building, recognize inequalities, and more.

Surabhi Chandra
surabhi@egomonk.com
---
👑 LEADING LADY - KATHARINE VINER OF THE GUARDIAN
Katharine Viner, a British journalist and playwright, was appointed in 2015 as the 12th and only female editor-in-chief in the 200-year old history of The Guardian. Her incredible leadership has helped revive the publisher after a decade of financial crisis, and it attracted a record audience of 157 million unique visitors in 2018.
Origin Story: Katharine was born on January 4, 1971, in Yorkshire, New England, to a family of teachers. She was always a brilliant child and studied English at Pembroke College, Oxford University. As a teenager, she was also a part of the Youth Campaign for Nuclear Disarmament and the Anti-Apartheid Movement.
The Emergence: Katharine always wanted to be a writer, but journalism never fascinated her. Her first-ever newspaper article about cramming during examinations was published in The Guardian in 1987 while still at school. After getting the opportunity to edit the women's page after winning a contest organized by the newspaper in 1992, the then 21-year old recognized her true calling, and there was no turning back.
Rise of a Giant: The Guardian's print edition has millions of daily circulation, an online edition, as well as two international websites - Guardian Australia and Guardian US. Here are some of Katharine's strategies that changed the fate of The Guardian -
Katharine single-handedly managed the highly successful launch of Guardian Australia in 2013, making a mark on the Australian market.
Katharine implemented the Reader Revenue Model - a critical strategy that helped The Guardian pivot away from ads.
The Next Step: Katharine is working to accomplish the goal of 2 million paying supporters for The Guardian by 2022. This is their baseline -
Annual Revenue: £223 million (2019)
Operating Profit: £800,000 (2019) (£57 million in losses in the previous 3 years)
Income Mix: 55% (Digital) and 8% (Print)
Monthly Supporters: 655,000 (2019)
One-time Donors: 300,000 (2019)
Monthly page views: 790 million (January 2016) → 1.35 billion (March 2019)
Bold Choices: Katharine is a straight shooter, and The Guardian is succeeding wildly because of her candor, sense of awareness, and bold decisions.
Katharine, along with David Pemsel, CEO of The Guardian Group, recently banned high-paying ads from oil and gas companies to demonstrate their resolve and act on the climate emergency. They published nearly 3000 articles on climate in 2019.
Katharine made it clear that The Guardian UK would remain unaffected by the Brexit deal as they are deeply committed to the EU and its issues.
Katharine has not hesitated in taking strong stands against politicians. Apart from openly criticizing George W. Bush for bombings in Afghanistan, she has explicitly listed the sexual misconduct allegations against Donald Trump.
Connect with Katharine: Twitter
---
🗺️ OUR WORLD IN DATA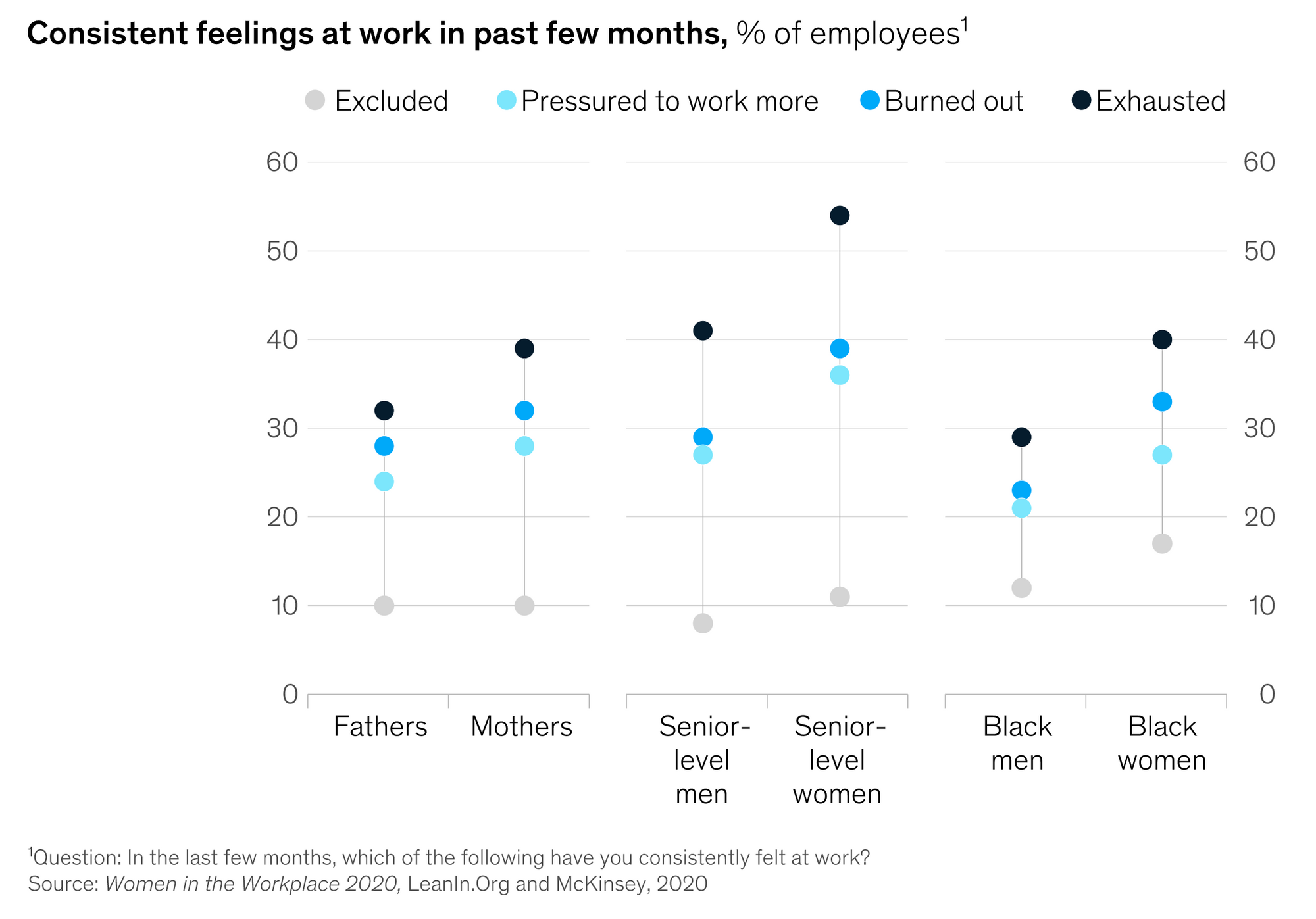 Women across all categories are feeling worse.
🔊 EMERGING VOICES
Click to dive into these high-value threads ⬇️
Has the worldwide lockdown given birth to more entrepreneurs? Tell Julia.
Have you faced online harassment? Heidi has some tips for you!
What is the kinda city you'd love to live in? Let Suchita know.
---
🏆 COMMUNITY RESOURCES & OPPORTUNITIES
Click to explore and utilize these curated assets ⬇️
READ the highlights to better recognize intersecting inequalities.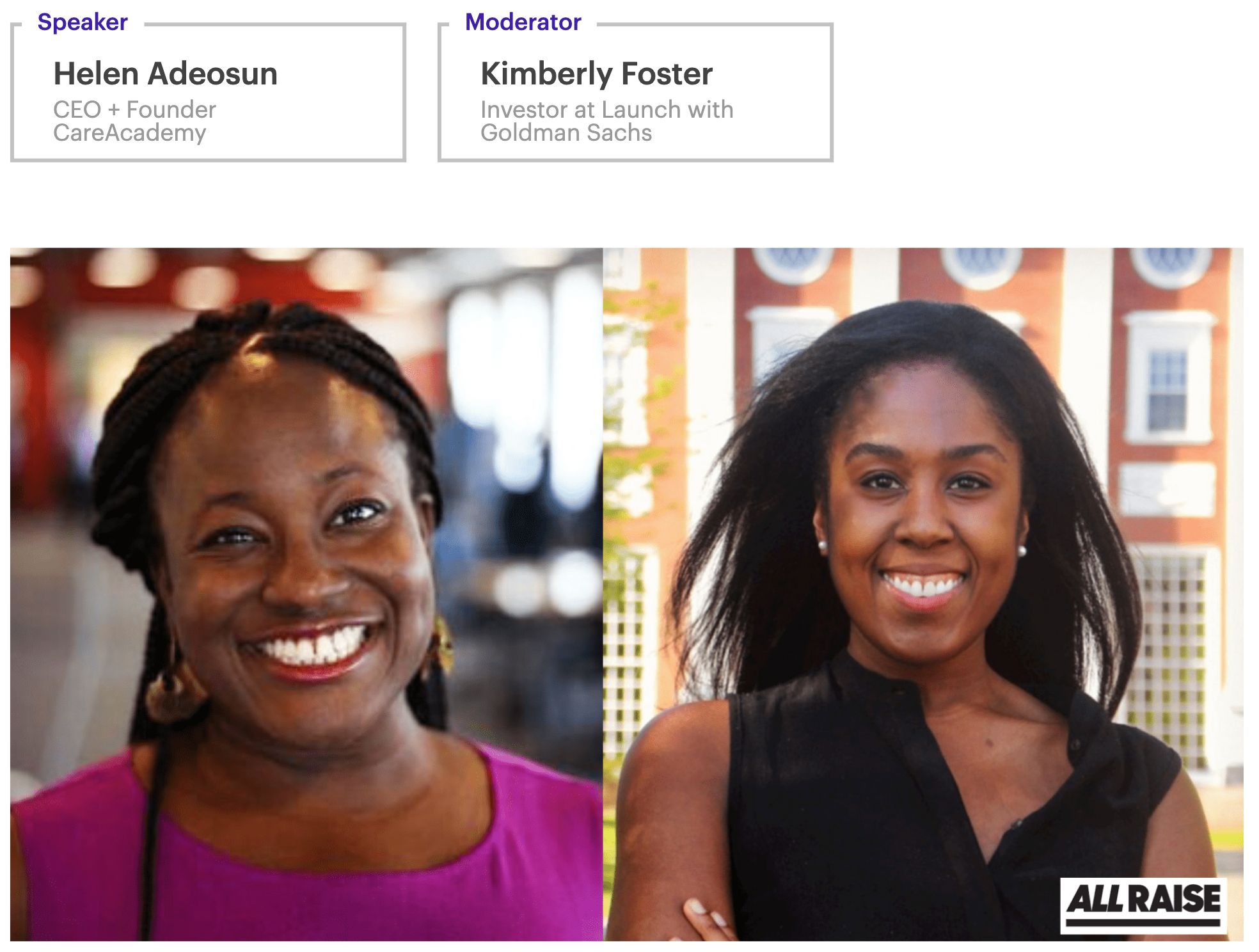 RSVP for Founder Playbook: Raising a Series A on November 5 at 11 AM PT
---
We at egomonk believe it is our job to build bridges to a better future, life and planet, and if you want to realize that potential with us then email us today!